🟩 the decline of japan
japanese companies accounted for 50% of the global semiconductor market (5 trillion yen) around 1990, but since then international competition with overseas companies has intensified, and it has now fallen to about 10% of the market (50 trillion yen).
the global market share has fallen to 50% → 10%.
the world has grown without japan growing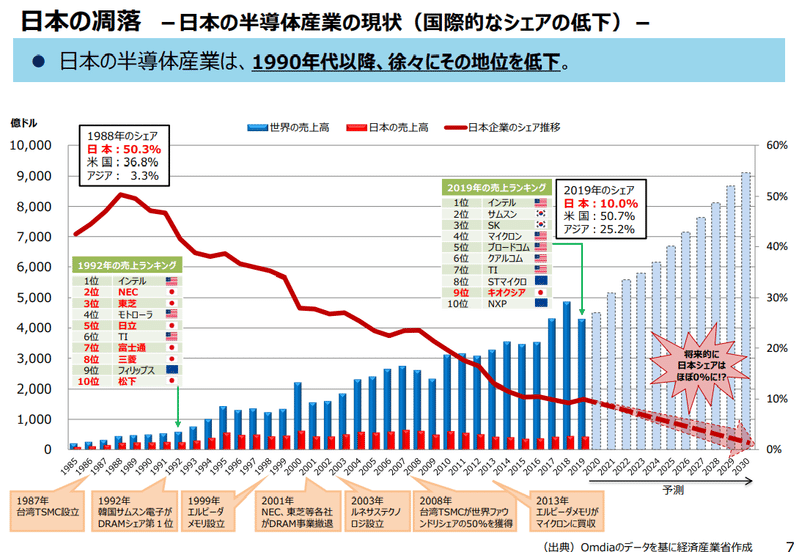 🟩 current japanese specialty
with regard to existing plants in japan, in order to play a role in supporting the global supply chain, we will determine the leaders and targets of important semiconductor manufacturing bases for each of memory, sensors, power, and microcomputers, and will proceed with bold renovations.
SPECIFIC AREAS SUCH AS CMOS IMAGE SENSORS ARE STILL EXPECTED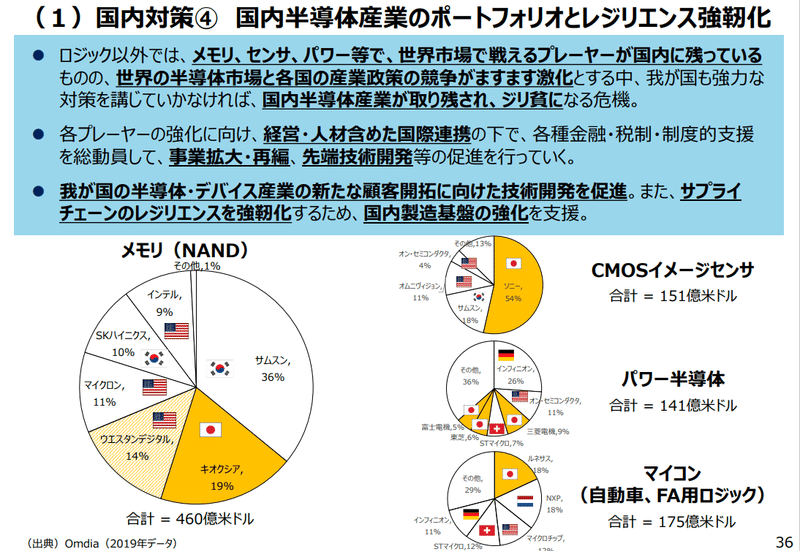 🟩 tip logic is missing piece
advanced logic semiconductors are fundamental devices that control all electronic systems in society and support a data-driven economy, and are important as the "brain of industry", but it is one of the missing pieces in japan.in order to strengthen strategic independence in economic security, we will secure a domestic manufacturing base through the establishment of a joint venture plant with overseas foundries. in addition, the company will promote the domestic production of next-generation manufacturing technology.
i understand that we want to attract cutting-edge logic as a technology-based country.
it is very severe realistically because the advanced process factory is already concentrated in east asia.
🟩 summary
japan has a strong market share, including manufacturing equipment and semiconductor materials.
first of all, i think it is better to actively invest in your areas of expertise in order to solidify your feet.
a-satte
Thank you for watching. Please share if you like!