Shokai Group and ROHM Establish Joint Venture for SiC Power Module Business
🟩 ROHM Partners with Chinese Module Company
Kyoto-based semiconductor company ROHM has announced the formation of a joint venture in Shanghai with Chinese power module company Zhenghai Group. The joint venture will be named "Shanghai Haiyi Rare Semiconductor Co., Ltd. / HAIMOSIC (SHANGHAI) CO., LTD." and ROHM will hold a 20% stake. HAIMOSIC develops, designs, manufactures and markets power modules using SiC power components.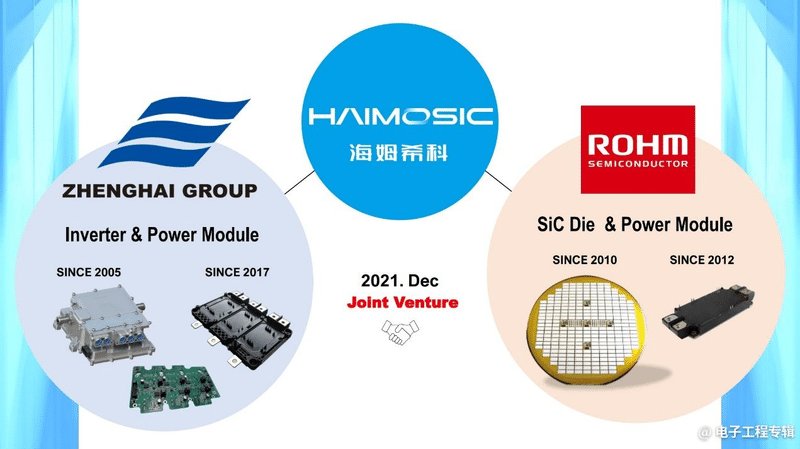 HAIMOSIC will be established in Shanghai's Bingyong District and will employ 120 people.
First of all, EV is the target
HAIMOSIC's first product will end up being an EV (electric vehicle). It seems that we have already received orders from major companies in China. We plan to set up a small-lot production line in ROHM, Japan from 2022 and start mass production at the Xiaoyu plant in Shanghai from 2023. Areas other than EVs will be planned according to market needs.
🟩 ROHM has diversified partnerships with Chinese companies
The SiC semiconductors manufactured by ROHM account for about 10%~20% of the global market share. In addition, ROHM's strength is that it has under the umbrella of SiC wafer substrate manufacturing company Cyclichard, and is able to develop vertically integrated types from wafers to modules.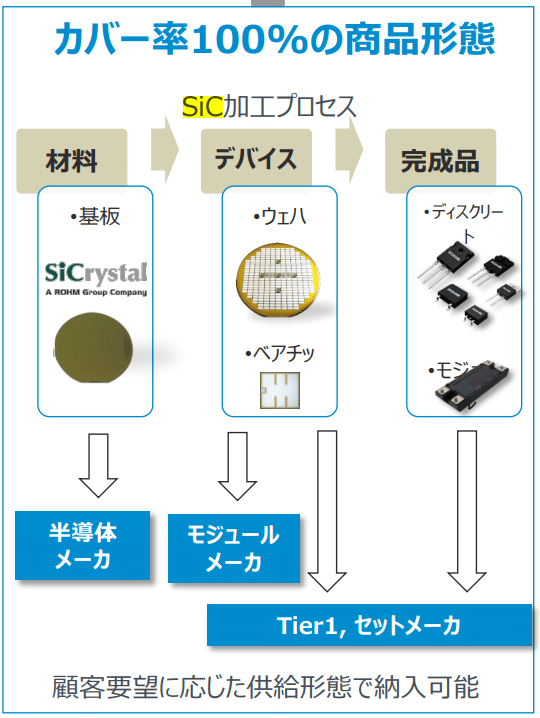 Recently, ROHM has announced partnerships with Chinese companies and certification as a preferred supplier. We are collaborating from various angles at various levels of SiC products.
ROHM's alliance with

Chinese companies Module: Zhenghai Group,

Tier 1: United Automobile Electronics (UAES)

EV (OEM): Geely
🟩 Conclusion
ROHM is partnering with Chinese companies at various levels to increase its SiC share
ROHM is a strategy to capture China's rapidly shifting EV shift. I would like development to proceed firmly so that China is not left behind by its sense of speed. If the results of the development can be utilized for development with Japanese companies, it will be easier for Japan to move forward with the shift to EVs.