Max Linear to Acquire Taiwan's Silicon Motion Technology for Approximately $4 Billion
🟦 Acquisition of Max Linear Taiwan Company
U.S. semiconductor maker Max Linear announced that it will acquire Taiwan-based Silicon Motion Technology (Huiyong Science & Technology) for approximately $4 billion. The acquisition is expected to close in the first half of 2023. Silicon Motion is a fabless company that manufactures NAND flash controllers. After the acquisition, Max Linear's annual sales exceed $2 billion.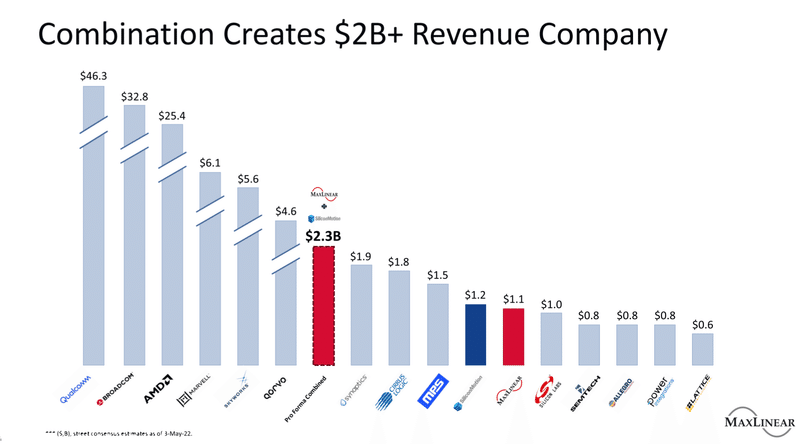 Max Linear
Founded in 2003, it is a fabless semiconductor company in the United States. It is the leader in radio frequency (RF), analog and digiana mixed chips for the broadband, interconnect, and infrastructure markets.
🟦 Technology complement with networking and storage
Companies that deal with network-based chips, such as Max Linear, do not usually have NAND flash controller technology. The two are similar in the sense that they are analog and digiana mixed, but there are not many companies that have both. Expanding the technology domain to both network and storage, which is critical to servers, could potentially complement the technology and can be expected.
🟦Summary
Max Linear will acquire Taiwan's Silicon Motion Technology to complement its technology in the server space.
I think it is a smart strategy to complement technology in special areas, such as analog and digiana mixing. You should be good at Japan special technology that takes time to mature, so I think it would be a good idea to make use of that strategy as well.