Micron reports power outage at Hiroshima manufacturing facility

https://investors.micron.com/news-releases/news-release-details/micron-reports-power-disruption-hiroshima-manufacturing-facility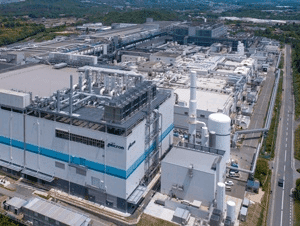 🟦 Micron Hiroshima Plant Temporarily Shuts Down
Micron Technology announced that it has experienced a temporary shutdown at its DRAM plant in Hiroshima. This is due to the occurrence of a long power outage due to bad weather. Operations have already resumed while reducing production. In order to confirm the impact of supply to customers, we are checking whether the wafers during the shutdown meet quality standards. Disposal of work-in-progress and a decrease in the utilization rate are likely to cause a decrease in production volume and an impact on costs.
🟦 Renesas Kawajiri Plant Temporarily Suspended
Renesas Electronics, a major semiconductor company, also suspended operations at its Kawajiri Plant due to a lightning strike. Although it is now normalized, production volume for about one week was affected by the disposal of work-in-progress products and the decrease in the capacity utilization rate.
Impact of instantaneous voltage drop on production at Kawajiri Plant

https://www.renesas.com/jp/ja/about/press-room/update-2-final-impact-instantaneous-voltage-drop-operation-kawashiri-factory
🟦Summary
Due to bad weather, a prolonged power outage occurred, and Micron's Hiroshima plant was temporarily suspended. Checking DRAM supply for any impact
At about the same time, Renesas and Micron's Japan plants shut down due to power supply problems. I'm worried that the infrastructure of the Japan is also aging and getting rattled.