SAMSUNG ELECTRONICS, SK HYNIX, MIGHT CATCH UP WITH KIOXIA
🟩 THE STRENGTH OF CHINESE NAND MAKER YMTC
YangtzeMemory Technologies (YMTC) was established in July 2016 in Wuhan, China. IDM Memory Company specializing in the design, manufacture and sale of 3D NAND flash memory. YMTC is the leading player in China, but it does not currently occupy a large position in the world share.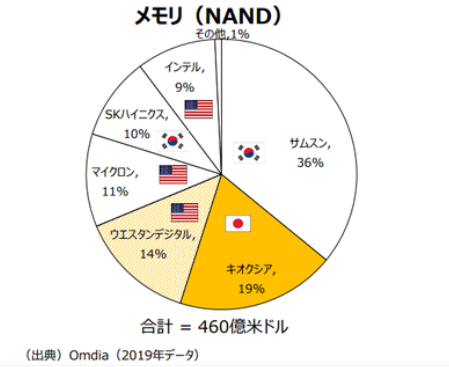 YMTC IS RAPIDLY INCREASING ITS DEVELOPMENT CAPABILITIES, SO IT MAY CATCH UP WITH SAMSUNG ELECTRONICS, SK HYNIX AND KIOXIA.
🟩 product generation is the same as that of major manufacturers
According to Tech Insights' YMTC 128-layer NAND disassembly report, it lags behind the competitiveness of major manufacturers' 128-layer NANDs.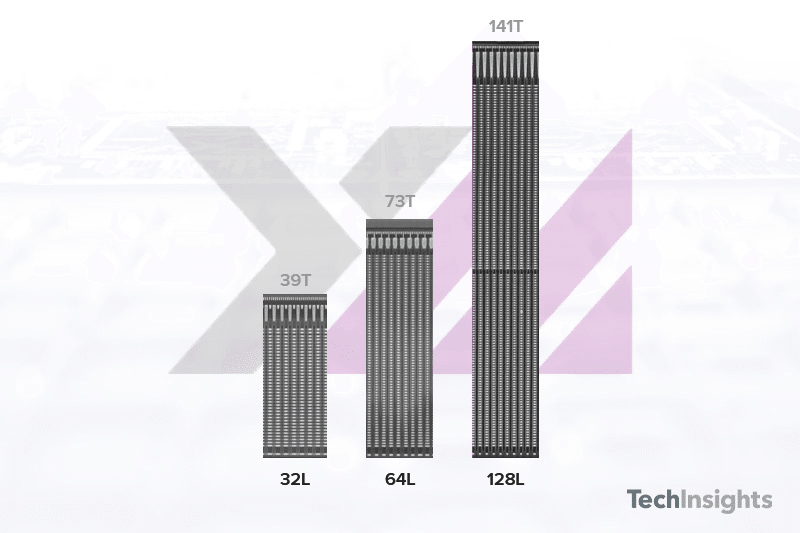 THE MEMORY INDUSTRY CLASSIFIES GENERATIONS ACCORDING TO THE NUMBER OF NAND LAYERS. IT USUALLY TAKES ABOUT 1 TO 2 YEARS TO EXCEED ONE GENERATION, AND MAJOR MANUFACTURERS HAVE UNDERGONE A GENERATIONAL CHANGE. MAJOR MANUFACTURERS ARE NOW STARTING MASS PRODUCTION OF THE SEVENTH GENERATION.
3rd generation (32 layers)
4th generation (64~72 layers)
5th generation (92~96 layers)
6th generation (112~128 layers)
7th generation (162~176 layers)
YMTC HAS SKIPPED THE 5TH GENERATION 96 LAYERS AND HAS DEVELOPED THE 6TH GENERATION 128 LAYER NAND AND STARTED MASS PRODUCTION. THE SEVENTH GENERATION OF MAJOR MANUFACTURERS IS NOT YET WIDESPREAD, SO AT THE MOMENT THE GENERATION IS CATCHING UP. IT IS SAID THAT SK HYNIX AND SAMSUNG ELECTRONICS ARE INVITING A LARGE NUMBER OF ENGINEERS FROM KOREA TO DEVELOP TECHNOLOGY.
🟩 conclusion
YMTC'S NAND MEMORY MAY CATCH UP WITH MAJOR MANUFACTURERS
YMTC IS SAID TO STILL HAVE LOW YIELDS, BUT IF IT IMPROVES, IT IS PREDICTED TO ACQUIRE A MARKET SHARE OF MORE THAN 4%, MAINLY IN THE CHINESE MARKET. I HOPE THAT THE JAPANESE NAND COMPANY KIOXIA WILL ALSO DO ITS BEST NOT TO LOSE MARKET SHARE.