nVIDIA Hosts AI Conference GTC
🟩NVIDIA provides platform
In his keynote speech at GTC, CEO Van Jensen emphasized that NVIDIA is a platformer. At this year's GTC, there was not much talk about the introduction of new semiconductor chips, data centers, and autonomous driving of robots, which are deeply related to hardware. Instead, what pushed hard was AI and platform technology that creates digital virtual spaces called digital twins.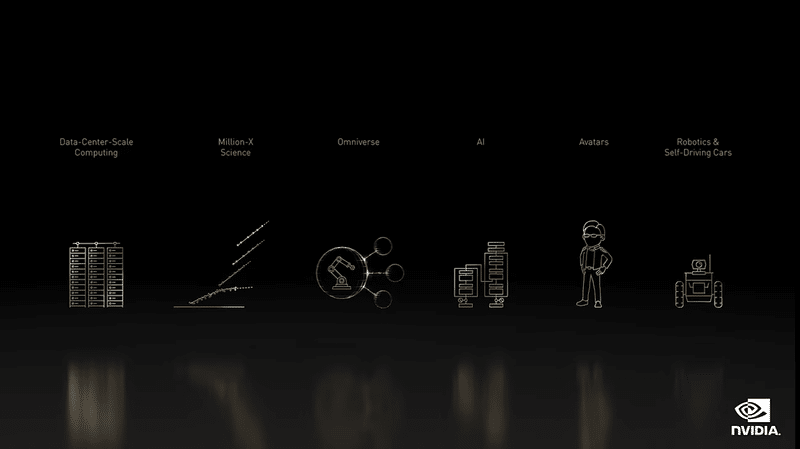 🟩 Special focus is on the "Omniverse"
We are particularly focused on a metaverse creation platform called Omniverse. Omniverse Enterprise, a $9,000-month-per-month subscription service, also revealed that it has officially shipped a larger enterprise version. The "metaverse" is an online virtual space, and Meta, which Facebook has changed its name to, has also decided to invest centrally. Meta has not announced that it will use NVIDIA's Omniverse platform. I think Meta is probably developing its own platform.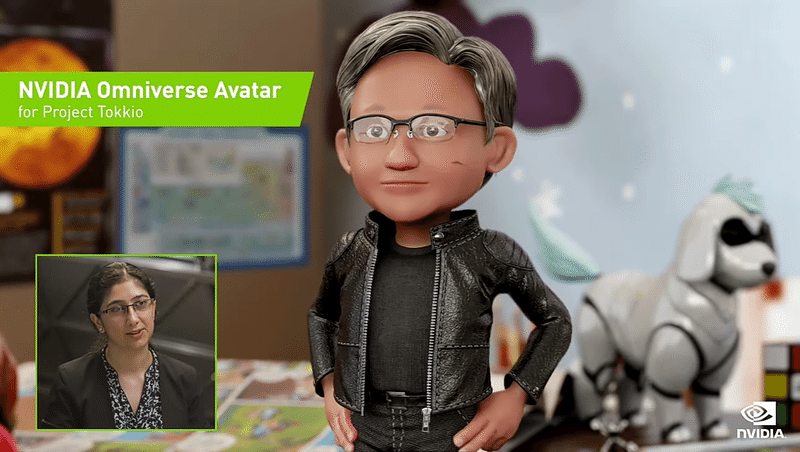 🟩Summary
nVIDIA aims for a metaverse platform after AI
At a recent AMD event, they made a big announcement about the adoption of CPU chips in meta servers. In contrast, NVIDIA announced a platform for the metaverse, not a chip. It is a strategy unique to NVIDIA, which is overwhelmingly strong in GPUs.